Welcome to R V Training College
Mr. R. Balakrishna Pillai
Manager
Welcome to R V Training College.The college has several years of history behind it. It is a private and aided institution affiliated to University of Kerala and managed by R.Balakrishna Pillai Charitable Trust. Employability, along with academic excellence, is the focal point of the college. It has undergone an appreciable and noteworthy change in all fields with an objective to spread quality education,
Our aim is to design curriculum at every level, in such a way that the trained are equipped to cause desirable changes in the community at large and particularly amoung the marginalized sections of the society and also in the field of education.
Our Vision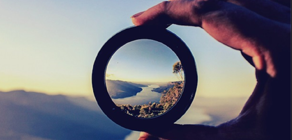 ' A good teacher is a doctor who heals ignorance and and an artist who inspires creativity'.
Our Mission
To impart teachers with human and constitutional values and thereby inculcate these values to their students for a better society.